Two political advocacy groups in Arkansas are currently petitioning voters to legalize recreational marijuana use in the state. They are hoping to get enough signatures in time to get their proposed constitutional amendments on the November ballot.
Laree Treece of Arkansans for Cannabis Reform is familiar with how to run these petition drives. She petitioned for medical marijuana in 2012 and 2016.
Treece is campaigning for the Arkansas Adult Use Cannabis Amendment(AAUCA), and she has noticed that people are more receptive to the idea of legalizing marijuana use than they were when she started volunteering almost 10 years ago.
Treece acknowledges that it is a bit confusing that two organizations are competing for the same issue, and while the goal seems to be the same, educating the voters about the differences in the two proposals is key to getting their amendment on the ballot.
The other organization, Arkansas True Grass, is promoting its amendment, the Arkansas Recreational Marijuana Amendment(ARMA).
While both organizations want adults 21 and over to be allowed to use marijuana recreationally, the AAUCA amendment contains more restrictions regarding cultivation and sales.
The AAUCA would allow for only 12 facilities to cultivate marijuana, require at least one retail outlet in each county, and allow for at least 30 retail outlets in the four congressional districts.
Under the AAUCA, an individual would be allowed to have 4 ounces of cannabis flower, six cannabis plants, and six cannabis plant roots for their recreational use.
The ARMA amendment offers a bit more liberty. A potential cultivator would apply for a license at the cost of $500, and there are no limits to the number of cultivators or retail outlets throughout the state.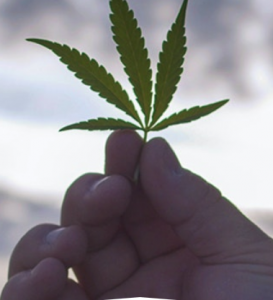 Vapers and smokers would be allowed to purchase 4 ounces per day, and an individual can own 12 cannabis plants and an unlimited amount of cannabis roots.
Those who do not live in Arkansas would be able to purchase 1oz per day to vape or smoke and purchase up to 72 ounces of cannabis edibles per day.
The ARMA amendment would grant a pardon to those who were convicted of a marijuana-related offense, so long as no other offense occurred. The AAUCA would leave such matters up to other advocacy groups for non-violent criminal offenses.
Arkansas for Cannabis Reform started this new petition in response to members discouraged by the state's medical marijuana legislation. Legislators refused to expand the list of ailments that could be treated with cannabis, so the group decided to push for recreational use to get rid of bureaucratic red tape.
Treece recalls one incident which forced the group to push for recreational use. At one meeting, a cancer patient asked about medical marijuana use for COPD. She felt as though similar voices weren't getting heard, so the group started to evaluate the more lenient option of recreational legalization.
Treece is quick to point out that it isn't the hippies or stereotypical druggies that are signing her petition. Instead, it's people that remind her of her grandmother signing up. Treece believes that doctors are not giving their patients reliable options, and doctors could be giving them potentially damaging pharmaceuticals when medical marijuana could be safer.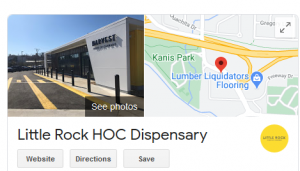 There is much opposition to the two proposals, mainly among doctors, politicians, and conservative activists. While they object by saying that it is a threat to public health, Treece believes they are just fear-mongering because Arkansas for Cannabis Reform is gaining ground.
Adding to her observation, Arkansas True Grass spokesman Bill Barger says that 60% of Arkansans support legalizing marijuana for recreational purposes.
Treece also says that potential signers of her petition are more sympathetic to the cause because a lot of them know someone who can benefit medically. Because they cannot get their condition added to the qualifier list, recreational legalization is the way to go.
And, that's the path that Treece will follow to her goal.