Why Your Business Needs a Marketing Audit
The savvy business owner will schedule marketing audits annually. A marketing strategy is never "one and done." You must assess, evaluate and adjust your marketing strategy to continue surprising and delighting your customers.
A marketing audit involves a comprehensive evaluation of your marketing plan. This includes, but is not limited to the following:
Objectives — these are the ways you attempt to fulfill your aspirational goals.
Strategies — these are the plans that dictate your goals, objectives and tactics.
Activities — these are all of the things you do to complete the plan.
Measurement Matters
Measuring the impact of your overall marketing effort has become an important aspect of your overall strategy, especially in the last decade. If you're unable to show your Return on Investment (ROI), you may lose credibility and risk losing your budget and top-down support.
The goal of a marketing audit enables you to discover where you may be succeeding or failing. As you move forward, the audit can pinpoint where you need to distribute your resources and how much. Although you may think you need an external auditor, it is possible to conduct an audit in house.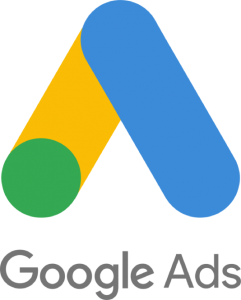 Before you begin your marketing audit, we want to be sure you know the difference between a marketing audit and a content audit. When you conduct a content audit, you gather and assess the copy on your website, as well as any other digital and printed collateral. Below, please note the reasons for a marketing audit.
Big picture: a marketing audit invites you to take a few steps back and get a full-scale view of the strategies you have in place and why. When you're able to view the big picture, it can help you decide where your assets and liabilities exist and what you can do to increase your overall success.
Successes/failures: When you're able to determine which strategies are unsuccessful, you will find areas where you can implement new strategies. In addition, take time to evaluate what your competition is up to and see if those strategies might work for your business. To get the best ROI, you want to invest in strategies that show sustained success.
Channels: a marketing audit enables you to assess your current goals, which are abstract and aspirational. Perhaps you've been focusing on storytelling to boost awareness of and engagement with your brand more so than posting images on Instagram (IG). Instead of analyzing the IG posts, spend your time and energy analyzing the traffic you're receiving on the stories. There's no sense analyzing a media channel you're not using.
Objectives: a marketing audit depends on the information you glean from your objectives. You will gain shoddy data from the audit if you've not clearly defined the objectives ahead of time. Be sure to name, communicate, and track the objectives you've set. And once those objectives are set, you can develop your tactics.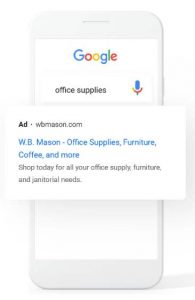 The following list of aspects to assess are an important part of your marketing audit.
Environment
In an audit of your environment, you analyze and assess your customers and competitors. Things to look at include demographics, buying habits, and the rhythm of the industry. Keep in mind, this information ebbs and flows over time based on trends. In an environmental audit, you evaluate awareness of and engagement with your brand as well as customer feedback and ratings.
Strategy
In this process, you analyze your marketing strategies to find out which tactics succeed and can be boosted, and which need adjustments or a complete shut down. Hard data, click-through and conversion rates will be helpful. You should also reassess your marketing objectives to make sure they are relevant and attainable.
Organization
This is self-explanatory: it's an opportunity to analyze the resources in your marketing department, including finances, equipment and facilities, production, and human capital. This audit includes revenue and PPC ROI, Google Ads spend and Bing Ads campaign effectiveness


Tools
In order to gather and analyze the data for your marketing audit, we recommend tools such as Google Alerts and/or Google Analytics. Don't overlook your social platforms either, because many, like Twitter and YouTube provide decent statistics. And if you want to check on your competition , PPC and SEO, you can try SEMrush, Moz, PPC Force and Google Trends.