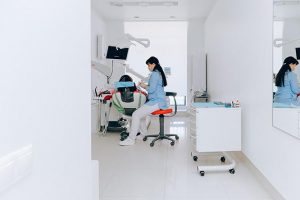 As a young dentist just out of dental school, it was a good choice to align yourself with an experienced dentist or dental coop group as a way to gain experience. However, it's very likely that your goals are more aligned with having your own dental practice. How might you know you have reached the point you are ready to go it alone? Here are six things to consider.
1. The Motivation of Independence
Some people are quite comfortable working for others as part of a group. There is nothing wrong with that. However, you might be getting to the point where you would like more independence and the opportunity to be a decision-maker.
If you don't have the internal drive to be a business owner, starting your own practice might be a mistake. Conversely, having a strong drive for independence is a sure sign you have confidence and could be ready to start your own dental practice.
2. Ready for a Professional Challenge
Don't kid yourself about the time, effort, and money it will take to open a dental practice. It's all significant. Along the way, you are going to struggle, get frustrated, and might even start second-guessing yourself. However, you might be ready for a real challenge.
As a piece of advice, you should know there is nothing wrong with failing the first time. You get up and try again. What you will find is there is great satisfaction in taking on a challenge and succeeding.
3. Have a Business Plan Ready to Go
As a dental student, it's very likely you have had limited exposure to business concepts like business plans. The idea of preparing a business plan for a new business is not new. Almost every successful business, small and large, started with someone developing a business plan. With that in mind, you will be ready to start your own practice when you have taken the initiative to create some kind of a business plan.
For the record, a good business plan will typically serve as a roadmap to help you navigate your dental practice from one year to the next. Your business plan should reflect your business goals and identify how you plan on achieving those goals.
4. You have Adequate Financial Resources
In the business world, money is king. To start any business, you would have to have some working capital to get things off the ground.
As you start contemplating starting your own business, you should be thinking about where you can get capital or financial resources. As a dentist, you should be well aware of the costs associated with dental equipment. Facility costs, hiring costs, insurance, supplies and equipment, and advertising are all financial mountains you will need to climb before you can open your doors to patients.
Potential sources of capital should include your savings, a small business loan, looking for investors/venture capitalists, and asking for help from family, friends, and perhaps business associates. You might also check for available business grants in your city and state. Once the money is lined up, it's a go.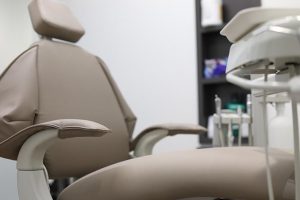 5. Experience Has Taught You What Your Patient Base Needs
While working your way up to the point of starting your own practice, you have been gaining experience. By now, you should have a pretty good idea of what you want your patient base to look like and what their dental needs are going to be. There are obvious differences between being a pediatric dentist or choosing to focus on retirees. You are ready to go when you have a clear vision of who you want to serve.
6. No Legal Restrictions to Going Out on Your Own
As you start the process of moving on to start your own dental practice, caution is warranted according to 2740 Consulting. It's possible you might have signed a non-compete clause with your current employer. Having done that, you might face restrictions that would interfere with your ability to provide certain kinds of services or try to acquire a certain group of patients. There would certainly be a clause preventing you from recruiting patients from your employer's business.
A big part of getting "your ducks in order" prior to heading out on your own is making sure you understand potential legal issues and how to deal with them. Now would be the time to start reviewing the fin print of any current employment agreements to which you are going to be obligated to follow.