What is an Installment Loan?
Loans are a staple across the United States' base of adult consumers. Americans are more than used to sourcing products they don't currently have enough money for through financing. There are many types of loans that are used for all sorts of applications – if you can think of a way to use a loan, there's a financial services firm that offers that type of loan.
One of the most common types of loans in the modern world of consumer lending is that of the installment loan. Let's learn more about what an installment loan is and how people get them.
Here's What You Need To Know About Installment Loans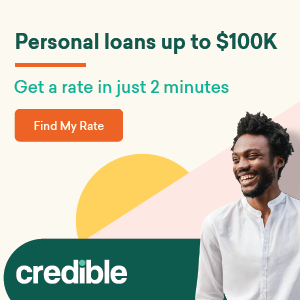 In general, there are two types of loans. One type of loan is known as a revolving line of credit, in which you are given a maximum borrow limit by your lender. You are usually required to make a payment of at least a certain dollar amount each month in order to keep taking money out of that revolving line of credit. As long as you do this, you can borrow as much money as you want – that is, up to the maximum limit, at least.
Installment loans are the other type of loan. These loans consist of borrowing a set dollar amount at the beginning of the loan. In some cases, you can use installment loans for whatever purposes you want, though some lenders structure their financing agreements in a manner that don't give you cash money. In such cases, the lending financial institution will only pay out the loan money you've signed up for to approved businesses and individuals.
With installment loans, you pay back at least a certain amount each month plus interest over a fixed time limit. You know exactly how much money you owe the lender every month. This isn't true with revolving lines of credit, as minimum balances sometimes depend on how much you currently owe to the lender.
What Are Installment Loans Often Used For?
In most cases, you can use installment loans for whatever purpose you want. They are great to take out if you need to pay off part of a college degree – this includes tuition, books, other fees, and debts owed to have transcripts released or proof of degree completion shared with employers, for example – or purchase a car.
Is There More To Know About Installment Loans?
Home equity loans are one type of installment loan and are taken out against your home as collateral. Payday loans are another popular type of installment loan, which are different from most types of loans because you do not have to show your credit score or history to the lending financial institution that you're working with.   These are called installment loans with no credit check and offer collateral like a pay stub or a vehicle title loans.
Payday loans are also called no credit check loans or spot loans. They have short terms, meaning you'll pay them back quickly, typically whenever the next time you get paid is, though you may have to fork over a high dollar value worth of fees and fines, as well as pay off all the interest that accumulated from the abnormally high interest rates that often accompany these installment loans.
Outside of payday loans, lenders look at credit score, employment status, current debt-to-income ratio, and current income to figure out whether they feel comfortable making a loan to you, as well as how much you can take out, the interest rate of the loan, and how long you can borrow the money lent to you for.
You should have all relevant types of financial documents to show to your lender whenever you go visit them in person to apply for an installment loan, no matter what type of installment loan you're hoping to get.
Actually Getting Your Hands On This Info
One of the best tools that you can utilize for pulling your current credit reports and credit histories is Credit.com. The website's credit report snapshot gives you two credit scores at no cost, as well as gives you advice on how you can do better.
Bring bank statements, proof of employment, proof of residence, and a way to prove how much you've earned in the past year.